Baby Jogger City Mini Single - Navy Blue/Grey
Baby Jogger City Mini Single - Navy Blue/Grey
Price:
RM 1,390.00 (excluding tax)
Rating:
Shipping:
Calculated at checkout
---
Product Description
Baby Jogger City Mini Single - Navy Blue/Grey
Running errands and getting around with your child has never been easier, thanks to the City Mini. This stroller is the essence of urban mobility: lightweight, compact and nimble. Its sleek and practical design makes it the perfect choice for traversing the urban jungle. The City Mini is not intended for jogging.
WELCOME TO THE FOLD
Lift a strap with one hand and the City Mini folds itself: simply and compactly. It really is as easy as it sounds. And the auto-lock will lock the fold for transportation or storage.
Stroller Weight

18.4 lb

Stroller Height

41.54 in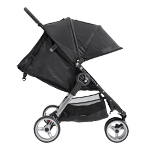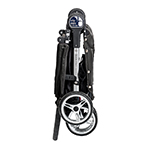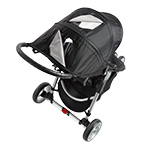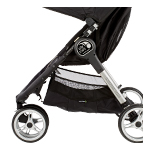 Find Similar Products by Category